Osvetljevalci so moja velika ljubezen. In ko se je pojavila prilika, da preizkusim novo Essence paleto osvetljevalcev, sem jo takoj pograbila! In tukaj je, danes vam jo predstavljam,
Essence Go for the glow paleta osvetljevalcev 02 THE WARMS
EMBALAŽA
Embalaža je plastificiran karton, trdna in z magnetom – velik plus. Res nimam občutka, da bi bila občutljiva in me ni strah, da se bo kaj odlomili. V notranjosti je tudi mini ogledalce, za popravke po poti. In, joj, ta barva, bakrena, na njej se barve kar prelivajo, pod pravim kotom je kar mavrica na njej. ČU-DO-VI-TO!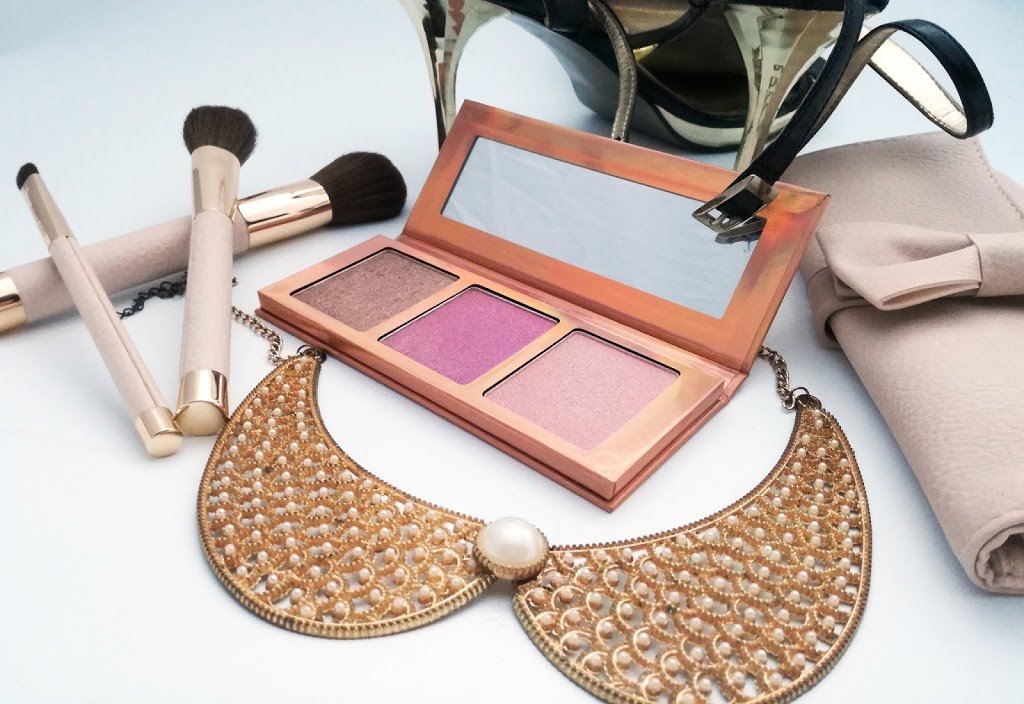 OBSTOJNOST
V paletki se skrivajo trije osvetljevalci. Vsi trije so bolj kremne konsistence, lepo se dajo nanašati, se pa malo težje zabrišejo. Na koži pustijo kar velik sijaj, ob stiku se pa prenašajo na prste, oblačila, telefon,… Obstojnost me je pozitivno presenetila, na meni ostanejo po cel dan, malo sicer izginejo čez dan, vendar je ob koncu dneva sijaj še zmeraj viden.
BARVE
In čeprav se paletka imenuje The warms, se mi toni v njej zdijo bolj primerni za hladne tone kože. Od leve proti desni:
zlato rjav osvetljevalec, najbolj pigmentiran od treh in tudi najbolj nosljiv od vseh treh. Sama ga zelo rada uporabljam in ga odkar sem začela preizkušat neprestano uporabljam.
vijola roza osvetljevalec, z modrimi podtoni. Žal je za moj okus preveč modrih podtonov in enostavno na meni ne izgleda naravno in lepo.
svelo roza osvetljevalec, najmanj pigmentiran od treh. Tega se da nosit, saj je zelo nežen.
KONČNA OCENA
Če imaš rada opazne, zanimive in malo drugačne osvetljevalce, ti to paletko zagotovo priporočam. Obstaja pa še druga paletka, 01 The Cools, ki tudi izgleda zanimivo in ob priliki jo zagotovo preizkusim!
Pa ti, obožuješ osvetljevalce ali pa se jim raje izogneš?
Xoxo, A.
**v objavi so PR izdelki, poslani v namene iskrene ocene**