Ko imaš toliko lakov za nohte kot jaz, te novosti samo še stežka prepričajo in zanimajo. Zato sem bila še toliko bolj navdušena, ko so pri Viperi predstavili Metal Effect lake za nohte, ki bi jih naj odlikoval kovinski videz. Seveda sem se takoj odločila, da jih moram preizkusiti in si zase izbrala številko 931 – zlatega. Kako se je obnesel? Beri dalje 😉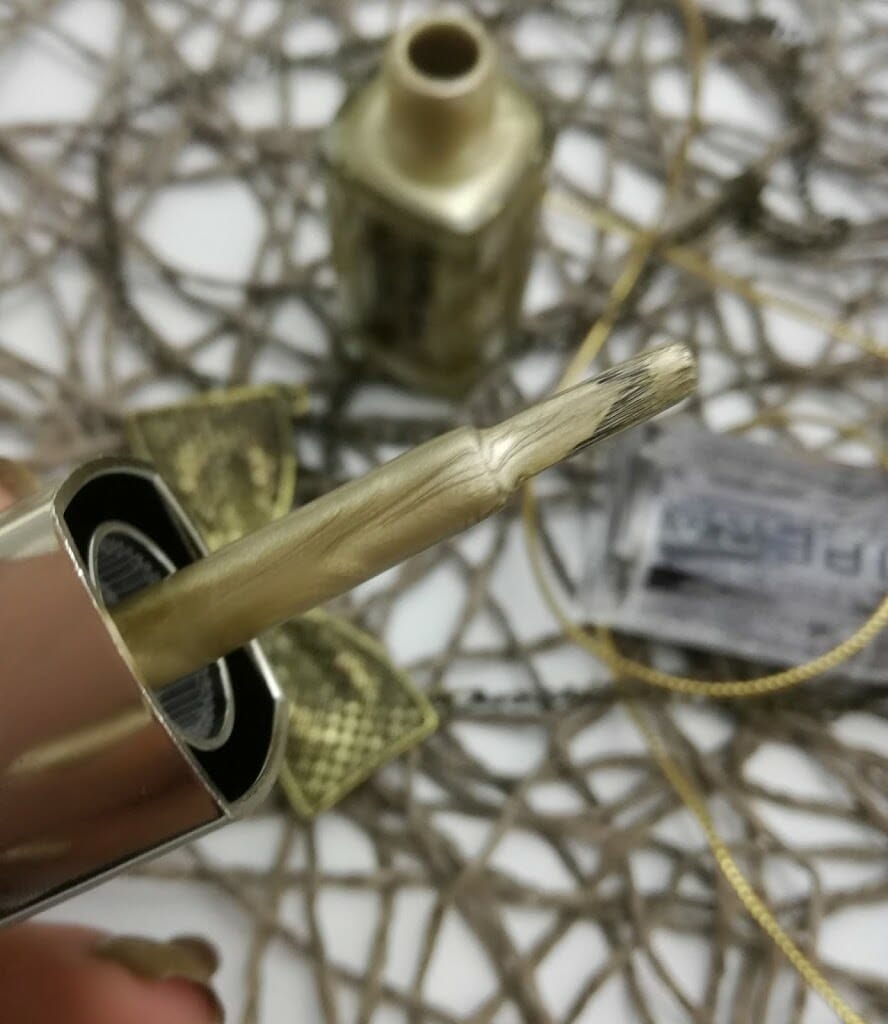 STEKLENIČKA IN ČOPIČ
Steklenička je popolna za shranjevanje, saj zaradi svoje pravokotne oblike omogoča idealno zlaganje. V njej se skriva 12 ml laka za nohte. Čopič je malenkost daljši in širok, enostaven za uporabo in nanos.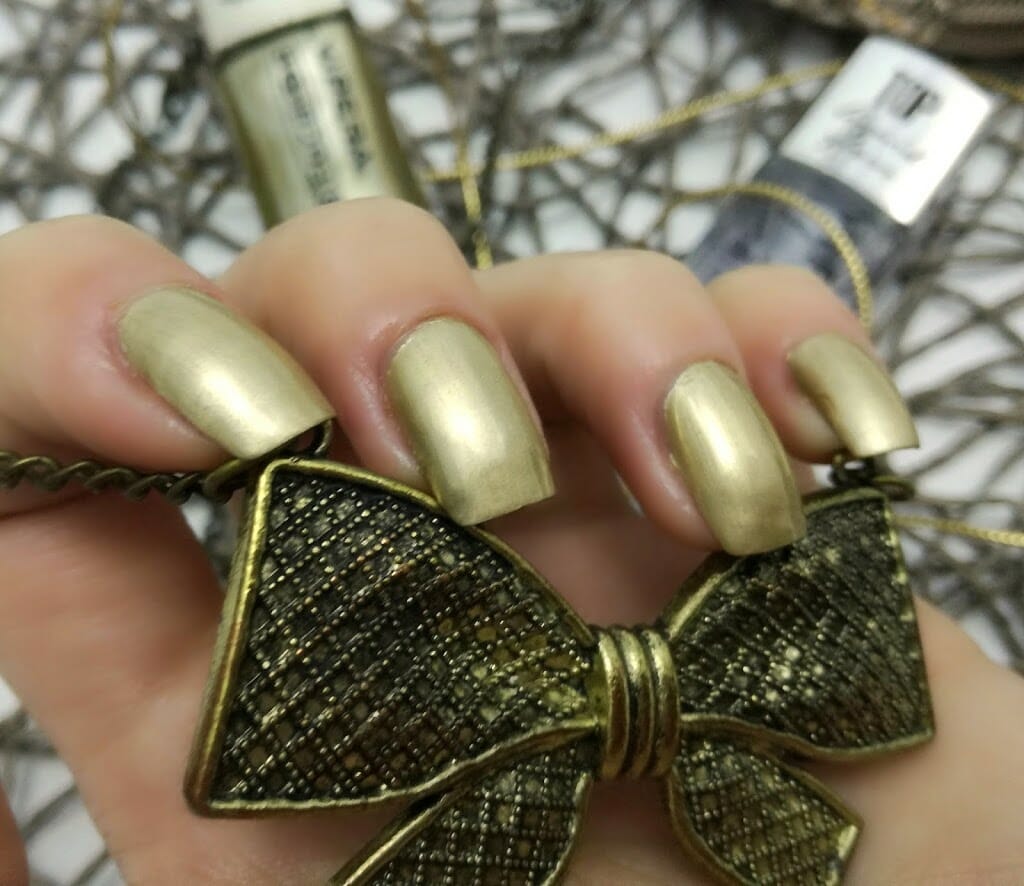 NANOS
Lak je noro pigmentiran, že prvi sloj je čisto dovolj za popolno prekrivnost. Vendar je pri nanosu potrebna previdnost, saj je lak dokaj tekoč in imaš hitro lahko preveč laka na čopiču, hitro pa se poznajo tudi črte od čopiča, vendar nadlak to uspešno omili oziroma skoraj izniči.
BARVA
Moj lak bi naj bil zlate barve, vendar ni tipično topel zlat, je bolj metalik, šampanjec zlat. Žal nima visokega sijaja in je priporočljiva uporaba nadlaka, Vipera ima prav za ta namen svoj nadlak, Liquid glass nadlak. To pa ne pomeni, da se ne sveti, tudi brez podlaka ima sijaj in izgleda zelo lepo. Na fotografijah imam nanešen nadlak, saj je tak videz meni ljubši, saj se res bolj sveti in izgleda, vsaj zame, lepše. Tudi črte od čopiča so tako manj vidne.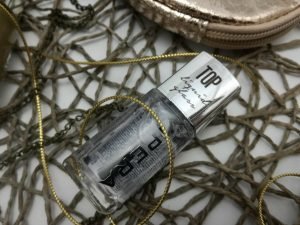 Če iščeš res metalik lake za nohte z videzom ogledala, z minimalno črtami od čopiča in s popolno prekrivnostjo, potem ti priporočam, da pogledaš k Viperi – pri nas ga kupiš v spletni drogeriji Dragocena.si. Jaz pa komaj čakam, da ta lak uporabim tudi za štempljanje, mislim, da se bo obnesel odlično!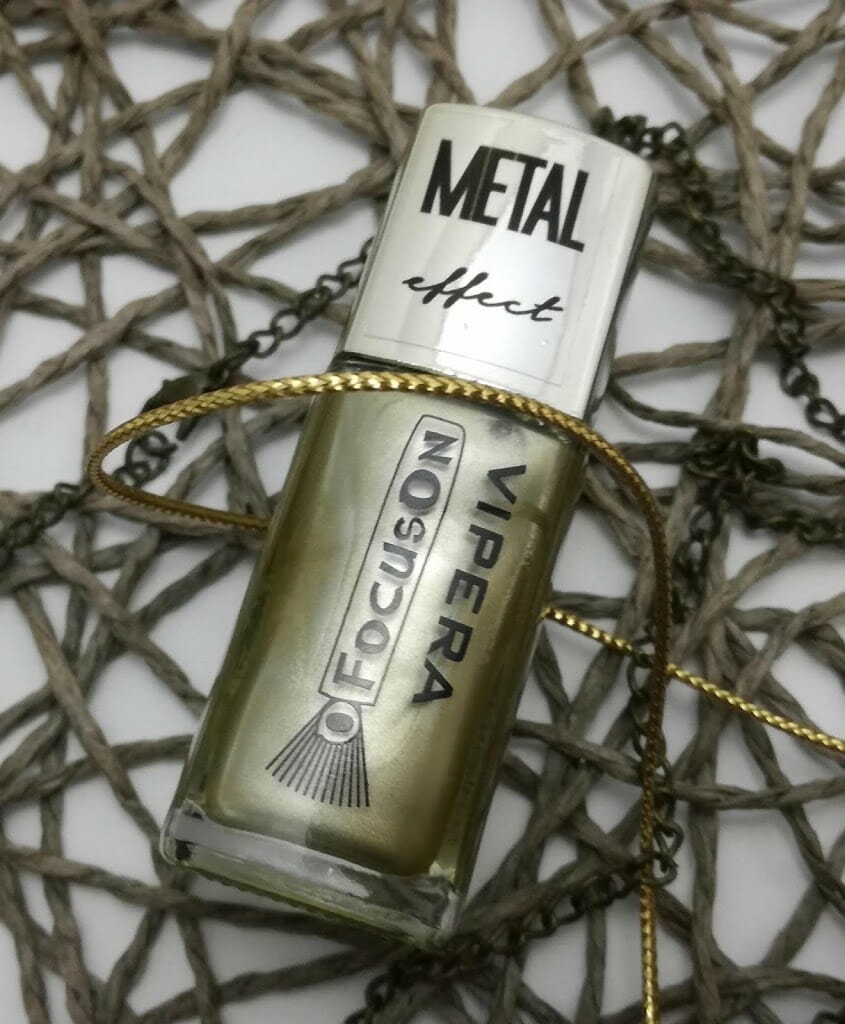 Xoxo, A.
**v objavi so PR izdelki, poslani v namene iskrene ocene**